In every business, achieving growth and productivity is compounded by activities like effective human resource management and a proper focus on business objectives, which is why delegating some tasks can be helpful.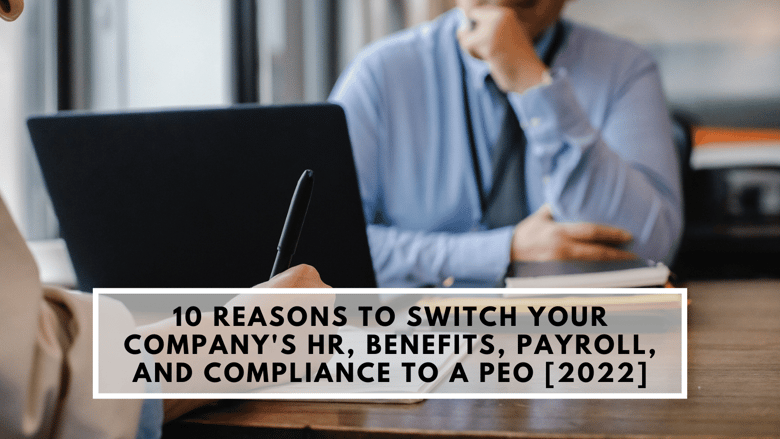 Today, more and more businesses are shifting to technological advancement and outsourcing specific business duties, as in the case of Professional Employer Organizations (PEOs), to help companies focus on growth. Switching to a new PEO could do the trick if you seek a better way to manage your company's HR, benefits, payroll, and compliance needs.
Professional Employer Organizations are businesses that contract with other businesses to provide them with a range of human resources (HR) services. Usually, POE assumes responsibility for payroll, employee benefits, workers' compensation, unemployment insurance, and compliance with government regulations. Be it better service needs, lower costs, more business options, or a fresh beginning, switching to a PEO can be a significant game-changer.
Here are ten reasons why switching to a PEO in 2022 could be the right decision for your business.
1. PEO helps in regulatory paperwork, employment compliance, and risk management
By offering services such as COBRA administration services, ACA compliance, risk management, and regulatory paperwork, PEO guarantees a comprehensive solution for your business' employment compliance and risk management needs. Specifically, PEO offers a wide range of compliance and risk management services, including background checks, drug testing, and safety training. More so, involved expert advisors can help you navigate the ever-changing landscape of employment law, ensuring that you are always in line with the latest developments. What PEO offers in such scenarios is the ability to focus on running your business since you are aware that your employment compliance needs are being expertly managed.
2. PEO improves HR administration, support, and training efficiency
Switching your company's PEO will likely help improve HR administration by increasing expertise in support and training. PEO does this by using strategic human resource planning. PEO not only plans with the current workforce but will also help plan for the future. Yes! PEO is a rapidly growing industry that provides comprehensive HR solutions to companies of all sizes. They offer full-service HR administration, support, and training, which can significantly improve the efficiency of a company's HR department.
3. PEO simplifies processing payroll and withholding and paying associated taxes
PEOs take on many of the HR and payroll-related responsibilities for their clients. For example, PEOs will help onboard new employees, manage employee benefits, and process payroll. Furthermore, PEOs can also assist with compliance-related tasks, such as ensuring that the correct amount of taxes are being withheld from employee paychecks and that those taxes are paid promptly. By outsourcing HR and payroll duties to a PEO, businesses can gain peace of mind knowing that experts are handling these critical functions. As a result, companies can avoid the hassle and expense of managing these tasks internally.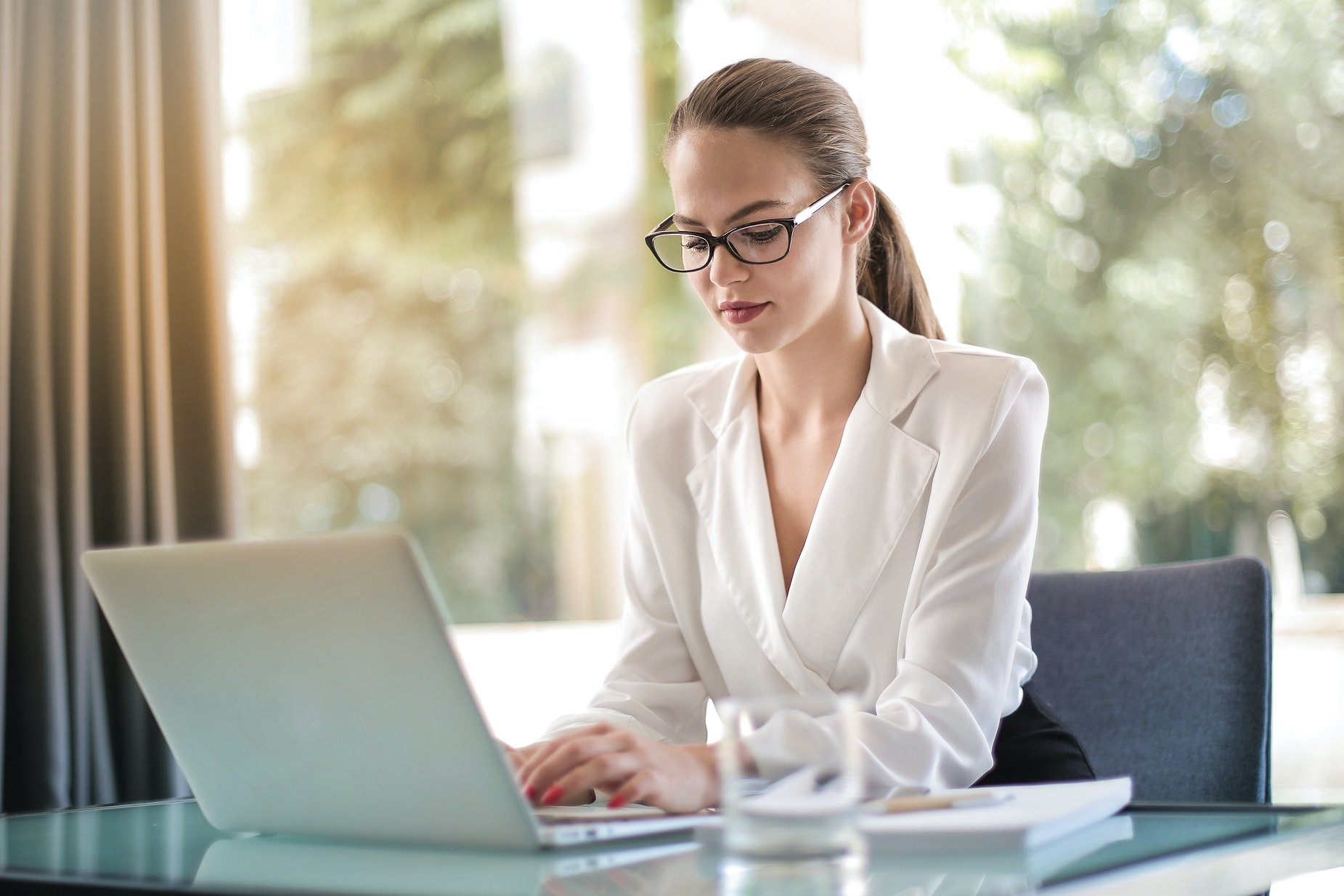 4. Offers comprehensive employee benefits packages
Every business owner is aware that employees are the most valuable asset. You also understand that keeping your employees happy and healthy is essential to maintaining a productive and successful workplace. However, providing comprehensive employee benefits packages can be challenging, especially for small businesses; that is where PEO comes in.
By consolidating all of the HR, payroll, and benefits administration into one company, PEOs can offer their clients a much more comprehensive package than they could on their own. This can include not only traditional benefits like health insurance and retirement plans but also things like workers' compensation and unemployment insurance. As a result, businesses that work with PEOs can save time and money on their employee benefits packages.
5. Increase Profitability
PEO is much more than just a provider of payroll and benefits services. It helps businesses increase profitability through increased operational efficiency. By outsourcing their HR functions to PEO, clients can eliminate the need for in-house staff dedicated to HR tasks. This frees up valuable resources to be redirected to revenue-generating activities. In addition, PEO's comprehensive suite of HR services often leads to increased employee productivity and reductions in turnover and absenteeism.
6. PEO Boosts Buying Power
In every business, buying remains one of the critical aspects of everything. First, by pooling resources, PEOs can negotiate discounts with vendors that individual businesses could not secure on their own. Second, PEOs can also provide significant cost savings by reducing the need for internal HR staff and optimizing employee benefits packages. Third, PEOs help businesses streamline their purchasing processes, making it easier and more efficient to buy the products and services they need. For these reasons alone, businesses can benefit from PEO's valuable services, increase buying power and ultimately save money.
7. Reduce Liability
PEOs are experts in managing risk and are well-positioned to help businesses reduce liability exposure. By assuming certain risks on behalf of their clients, PEOs can help protect businesses from potentially costly litigation. In addition, PEOs often carry insurance policies that provide additional protection for their clients. Having peace of mind, especially for new and growing businesses, is essential as it helps leaders and managers work without worrying about the potential consequences of a lawsuit.
8. Increase Matched Business Growth
PEO leverages its economies of scale to provide world-class benefits and payroll services at a fraction of the cost our clients would incur if they were to do it alone. Minimizing administrative burden by handling all compliance issues related to employment law and administration gives businesses matched growth. Matched growth maintains that every aspect of the business grows with the entire business.
9. Attract and Retain Top Talent
Professional Employer Organizations can be a valuable resource for companies looking to attract and retain top talent. PEOs partner with businesses to provide a range of services which helps companies free up time and resources to focus on attracting and retaining the best employees. As a result, the employees can concentrate on doing what they do best. In addition, PEOs often have access to group health insurance plans and other benefits that can help companies attract high-quality candidates. PEOs can also provide guidance and support when negotiating salaries and benefits, which is essential when recruiting and retaining top talent.
10. Offers Efficiency and Standard services
PEOs are an attractive option for businesses of all sizes, but especially for small businesses that may lack the internal expertise to manage their HR needs effectively. By getting the time to focus on company goals and objectives, PEO enhances efficiency by taking care of mundane employee management tasks. More so, switching to a PEO helps businesses deal with HR-related tasks and provides cutting-edge HR technology, which can help companies to automate their HR processes and improve their efficiency.
Find The Right PEO To Help Your Business
Whether you're looking to save money, find new growth opportunities, or shore up your company's benefits and HR functions, it's time to start considering a switch to a new PEO. Along with improving HR administration in Payroll and other HR tools, switching to the right and reputable PEO partner like ScalePEO is critical in saving costs and achieving the reasons above to consider PEO. So, if you think it's time for a change in outsourcing your HR benefits, payroll, and compliance, contact us – we can help steer you in the right direction.