With 2019 drawing to a close we take a look back at some of the bright spots in our year. Below are some of the highlights that we are most proud of.



"100 Best Companies To Work For" Award
As part of Total Benefit Solutions, we made Seattle Business Magazine's list of the 100 Best Companies to Work For for the third year in a row!
Each year employees take an anonymous survey and companies are scored across ten categories including: corporate culture; executive leadership; responsibility and decision-making; benefits; workplace environment; communication; training and education; hiring and retention; performance standards; and rewards and recognition. We are so proud that our team has helped us earn this designation time and time again.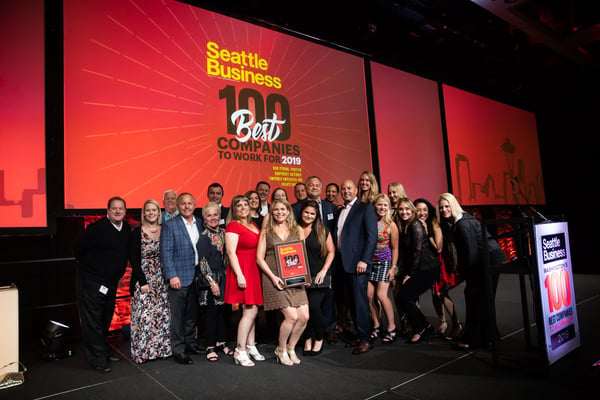 Kind Words From Our Clients
Our average overall client feedback rating came to 4.6 out of 5. We are exceptionally proud of our Customer Service rating which averaged 4.9 out of 5!!
New Referral System
Our friends, colleagues and current clients are enjoying the benefits of our newly implemented ScalePEO Referral Program. Meanwhile we feel honored knowing that they believe in us so much that they want to spread the word on how we can help. Interested in how you can participate? Ask us now.
Stress-Free Implementation
We know that moving things like payroll, and benefits can be really stressful which is why we hold our Implementation Team to precise guidelines and quality checks. In 2019, we are so proud to report that 100% of our new client implementations were successfully completed on time.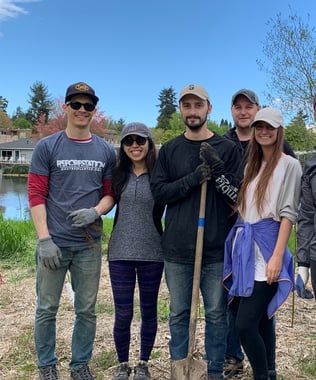 Community Outreach
Scale Cares is our company program to give back to our communities and the world around us. We had the privilege of working with some truly outstanding organizations this year and look forward to new activities in 2020.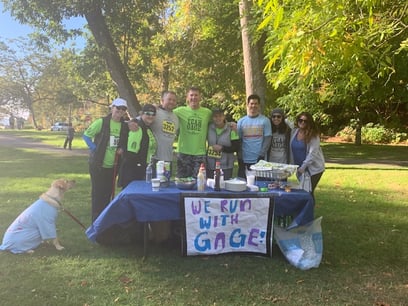 Enhanced Our Offerings
We're always listening to our clients and looking for ways we can improve their experience. Which is why this past year we're happy to report that we rolled out a more complete integration with time tracking and job costing, and now offer a fully integrated applicant tracking system (ATS).
Scale Family Additions
We consider our team family, so when we welcome someone new it's a big deal! We happily welcomed four new motivated, and creative team members this year. You can learn more about our team here.
Hot HR Topics
We answered a lot of HR questions this year. The three most popular HR question topics centered around: wage and hour; HR administration and employee handbooks; and (tied for third place) hiring, recruiting and retention, and health and safety.
Top Reads
Below were our most popular blog posts for 2019. If you missed them the first time around then now's your chance to see what our online community is most interested in.
It's been a great year for us at ScalePEO as we've had the privilege of working with so many amazing businesses and entrepreneurs. We are continually energized by their passion for their business, and feel honored that we get to be the ones to help them get to the next level.
We have some big plans for 2020-- stay tuned for some exciting news. Until then, we wish our readers, clients, colleagues, and team members a happy, healthy, and prosperous 2020!